Jan 16 2014
Sustainable fishing is a topic too critical to rely on the waves of media interest.
That's why Emakina in France and the international non-profit organization Marine Stewardship Council (MSC) launches an online campaign to show consumers that they can take action. The sustainable fishing label brings our finned friends under the spotlights, by starring them in famous movie posters. The timing is right too, with the Oscars approaching…
From 'Saving Fish Ryan' and 'Reservoir Fish' to 'The silence of the Cod' and 'Fish & Furious'!

It's time to save the fish, open the reservoirs and break the silence, fish say!
Do we really have to wait for the next movie about sustainable fishing to take action?
It all starts with a simple observation: when Cinema addresses an issue in a movie, all media talk about it.
The question then is… do we really have to wait for producers to decide to shoot a box office movie for people to get interested in a serious topic such as sustainable fishing?
Fish in Black, Jurassic Fish and Skyfish, 3 of the 15 'updated' film posters
The MSC ecolabel takes matters into its own hands and immediately cuts to the chase: if Cinema does not do anything about fish, it's time fish do something with Cinema. The result is an original campaign placing fishes at the center of the conversations as they are the stars.
Some of the biggest blockbusters… hacked by fish!
So you will find famous fish movies such as Fish & Furious, Fish in Black, Jurassic Fish… Of course it is fun, but what's more important, they make people ask themselves: am I going to wait?
Usually campaigns for big causes are very serious, getting consumers to feel guilty. Here the approach is different: we want everybody to laugh but then think about the message. Download the 8 posters here.
French campaign
These posters are part of a bigger campaign taking place in France.
Emakina created 15 movie posters and 3 video trailers; they are all gathered on a tumblr page.
The Youtube videos no doubt will inspire artistic spirits to get moving with their own 'moving images' to touch the heart and soul, in support of the fish cause.
Here's one, showing that Modern Times… call for modern Tuna Fish!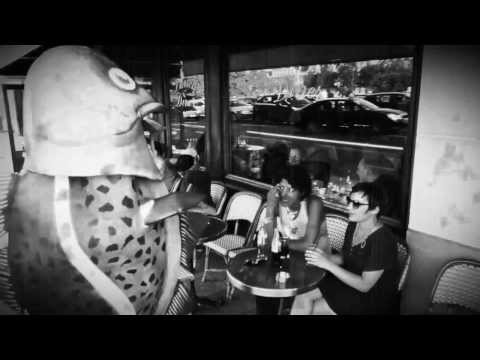 The Marine Stewardship Council (MSC)'s vision is of the world's oceans teeming with life, and seafood supplies safeguarded for this and future generations. This international non-profit organisation runs the only certification and ecolabelling program for wild-capture fisheries, consistent with the ISEAL Code of Good Practice for Setting Social and Environmental Standards and the UN FAO Guidelines for the Eco-labelling of Fish and Fishery Products from Marine Capture Fisheries.
While waiting for the next movie about sustainable fishing, they help save the world's oceans!